The perfect beginners guide to vegan meal planning that includes tips for getting planning plus a printable guide to help you stay organized.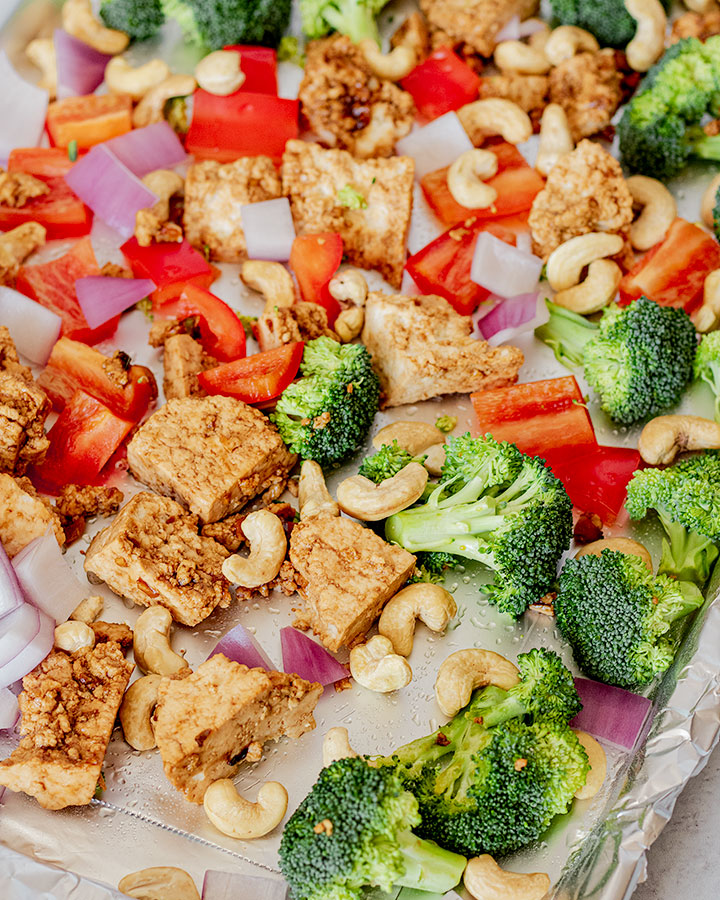 Whether you are new or old to veganism, figuring out what you need or want to eat each week can sometimes seem overwhelming. And having a plan of action can often times make or break what ends up happening by the end of a long and busy day.
This guide is here to simplify and break down the struggles of meal planning, but also to provide some solutions and ideas to help keep the execution of meal planning exciting and doable. I'm also including a special printable guide for you to use as you get those meals organized.
What Does Meal Planning Actually Mean?
If you've heard about meal planning before you might have an image in your head of someone prepping 4-5 recipes on a Sunday. Your image might also include those recipes being placed in Tupperware containers that those individuals would then pick from through out the week with meals often repeating frequently.
I definitely think of meal planning much differently. When implemented affectively, meal planning can be a great tool in decreasing decision fatigue.
Decision Fatigue
Decision fatigue refers to the overwhelm that occurs due to the hundreds of choices we have to make in a given day. Sometimes there are so many decisions that when you near the end of the day, you want to ultimately not really think much about deciding on anything. Anything can often times be what we eat.
"What do you want to have for dinner?" Sometimes that simple question breaks us because we aren't exactly sure what we want for dinner. We might have so many options or we have doubt about what we want to be eating and then we find ourselves going for the automatic choice like takeout.
So Why Should You Meal Plan?
As a dietitian, I am not here to tell you exactly what you need to eat everyday. What I am here to do is to help make those decisions easier. Meal planning in general can do some of the following:
Help you save money
Keep your meals nutritious and balanced
Can help you save time
Less stress because you already know "what's for dinner"
Consider These 3 Things Before You Begin to Plan
Planning Doesn't Need to Be Perfect. Be gentle with yourself and take on the amount of planning that makes sense for your life. Use planning as a way to better understand your time and what is realistic.
You Don't Need to Prepare Every Single Thing You Want To Eat for the Week. I mean you technically can, but you also don't have to. If your style involves just prepping a few vegetables for the week or just knowing what you want to eat for the week, then that's plenty!
Focus on Your Needs. Note that your portions or nutrients of concern are specific to you. If you know you need to get more fiber in your day, focus on meals that will help to increase that fiber.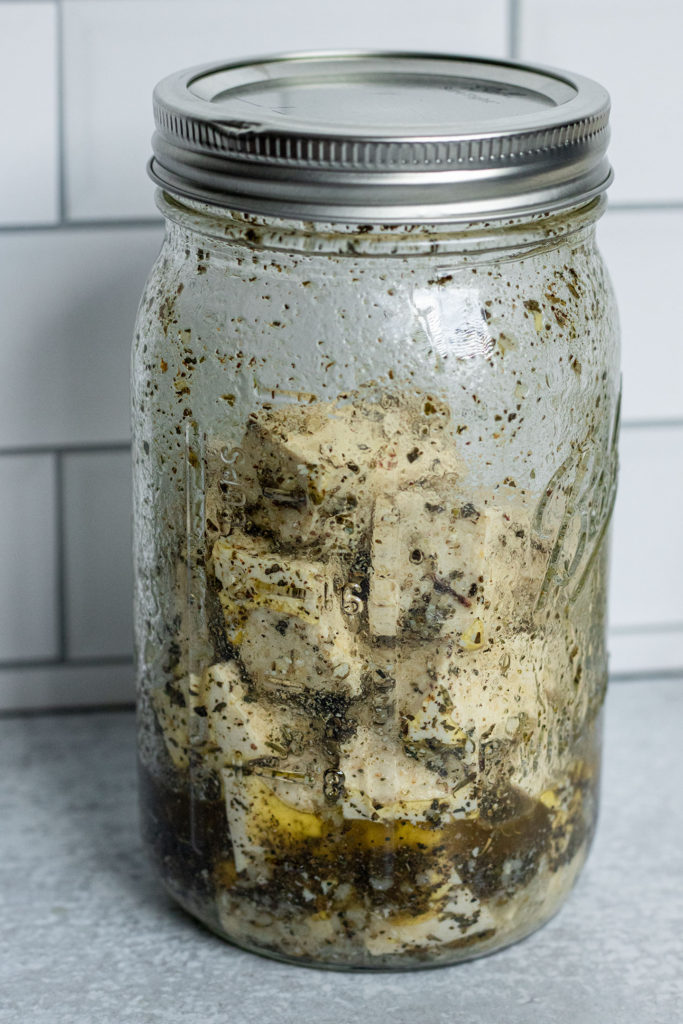 How to Make Planning Fit Your Life
Determine What Time You Have for Meal Planning
Be realistic to the amount of time you have. Look at how you spend your time. Make note of your day to day schedule based on work, home life, or even commuting time. Once you see how much time you do have to devote to planning, set some time to go over your upcoming week.
What meals would be interesting to you to eat?
Do you have the ingredients? Or do you know what you'll need from the grocery store?
Will you have time to batch cook something or do you need to rely on some pre-chopped or prepared items?
Determine how much time this might require and reconsider the plan if needed. For example, I don't actually have time to wait for rice to cook in my rice cooker. I'll use frozen rice to help save time on meal prepping a side for the week.
Find Your Balance
When it comes to balancing meals, I love to make sure to bring reference to your own specific nutrient needs. If you are new to vegan and are trying to figure out what nutrients you need, I have an article that breaks down how to balance your meals.
Regardless, one simple way to help balance your meals is to think in 3s. At the bare minimum, it's worth making sure the base of your meal contains:
One piece of your favorite produce (fruit or vegetable)
Starch to help refill your energy
Plant protein to help stabilize that energy
Plan for the Unexpected
Inevitably, something will come up. You might change your mind about what you want to eat or you run into an issue that makes it difficult to follow through. In either scenario, that is totally okay! Think about how you want to handle those situations if they do inevitably pop up.
Choose a few places you like to eat out at. Look through their menus and keep a list of the dishes you like or want to try.
Keep a few canned or frozen meals on hand to use as a quick back up. Just make sure to replenish as you eat them. If you need some ideas for easy meals made with convenience items, download my vegan grocery list here.
Realize that it's okay to not always have a solution or backup. The best attitude to have with meal planning is to use it as a guide to help with decision making. The goal should be to have this help make decisions easier by learning more about your behaviors and tendencies.
Get Others Involved
If you live with others, see if they are going to be involved with meal planning or if you need to factor them into meal planning. This will help to make sure you are making the appropriate amount of food so that you don't end up running low on things. These people might also be helpful to you for some prepping if they are open to it.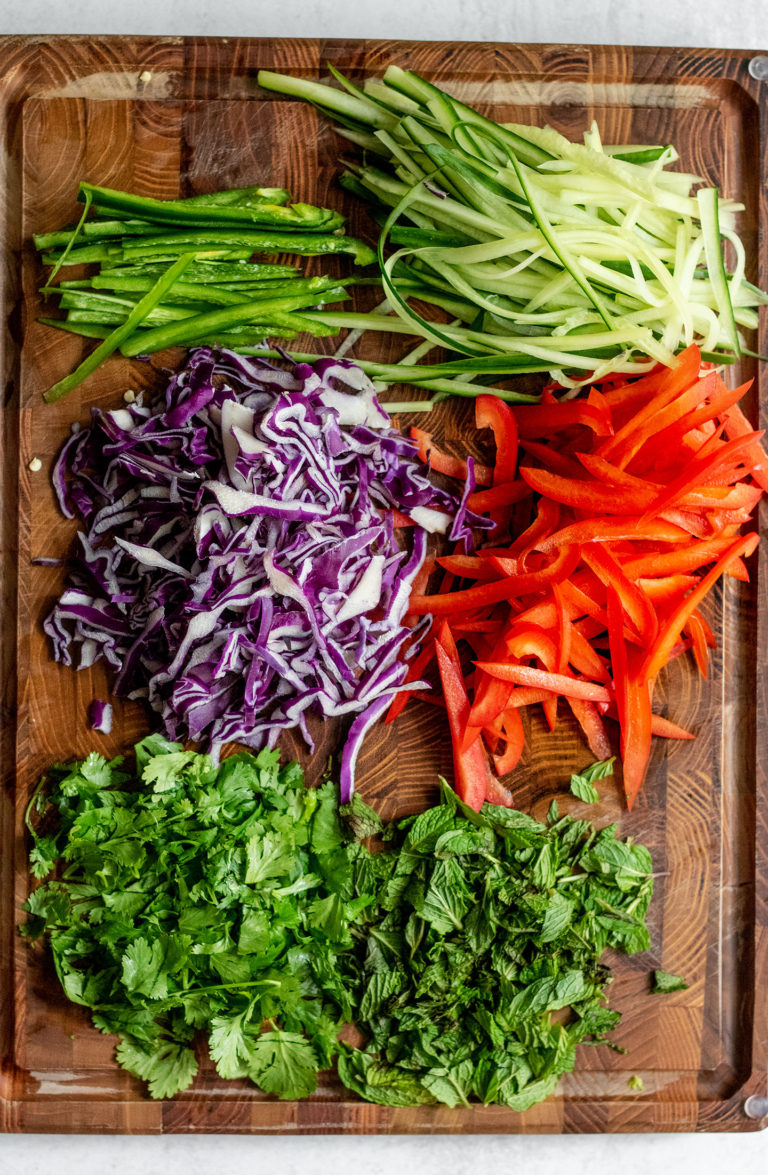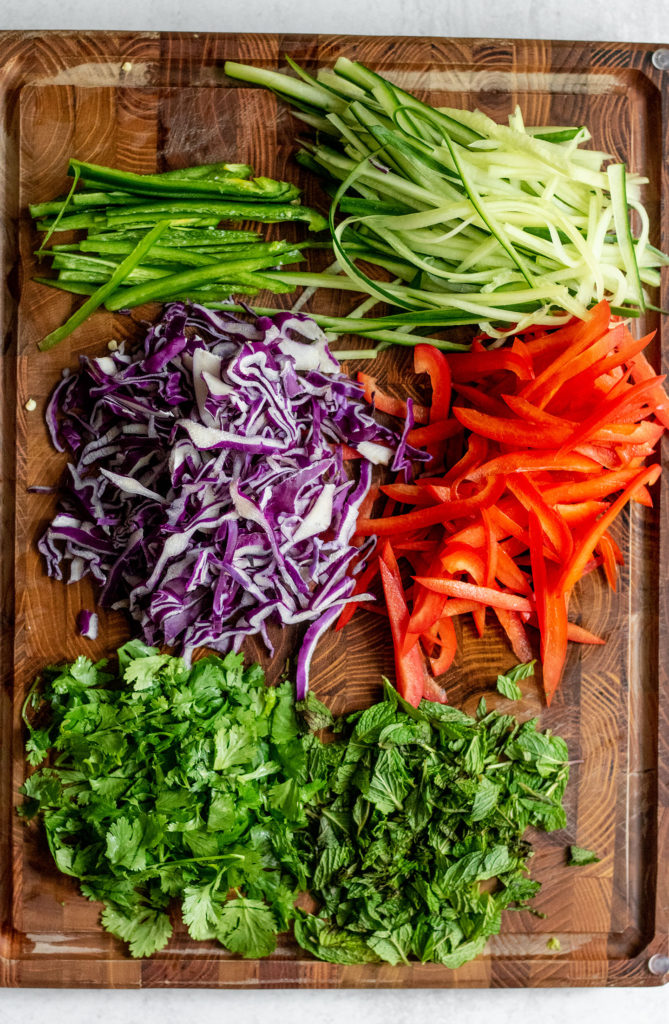 Simplify Vegan Meal Planning
One of the biggest tips I give to those looking to meal plan is to keep it simple. You are not obligated to plan every single food item that goes past your lips. However, there may be things you can tackle that can make your week easier. When something feels easier, you will often make that choice. So here are some ways you can help yourself out that doesn't involve meal prepping the same recipe to eat 7 days in a row.
1. Take Advantage of the Cutting Board
If you have your cutting board out already to chop some vegetables for a specific recipe, cut some additional veggies to save for a future meal during the week. For example, if I'm already chopping onion, I will chop an extra onion to save for my meal tomorrow. This means there is less chopping for future you. And honestly, it's just such a relief when you don't have to chop something because it's already done for you.
2. Batch Cook Things That Make Sense
I am not the type of person that likes to eat the same meal everyday. However, there are sides I do know that I always love to have on hand to build a unique meal. Those are the things that you should batch cook. So often, I will prep at least one to two of the following for the week:
Rice
Quinoa
Baked Sweet Potatoes
Chickpeas
Lentils
The great thing about a lot of these items is that they are easy to make and do not require a lot of hands on time to prepare especially if you have a rice cooker or instant pot.
3. Keep Sauces on Hand
Keep your favorite easy flavorings on hand. My go to is to keep stock with some different sauces. I love premaking one to two of my favorite sauces for the week. Definitely comes in handy when it comes to bringing a bowl together quickly with something flavorful. You can try some of the following homemade sauces and dressings:
But, don't be ashamed to purchase pre-made sauces for yourself if that makes your life easier! This can look like picking up any of the following pre-made sauces to make your week easier.
Barbeque Sauce
Balsamic Vinaigrette
Vegan Buffalo Sauce
Teriyaki Sauce
Hummus
Stir-Fry Sauce
4. Invest in Storage
Make sure you have enough containers available to store the things you plan to prepare. It's also smart to pay attention to how stuffed your freezer or fridge is. If you don't have a place to put what you've prepped, that might create more problems than solutions.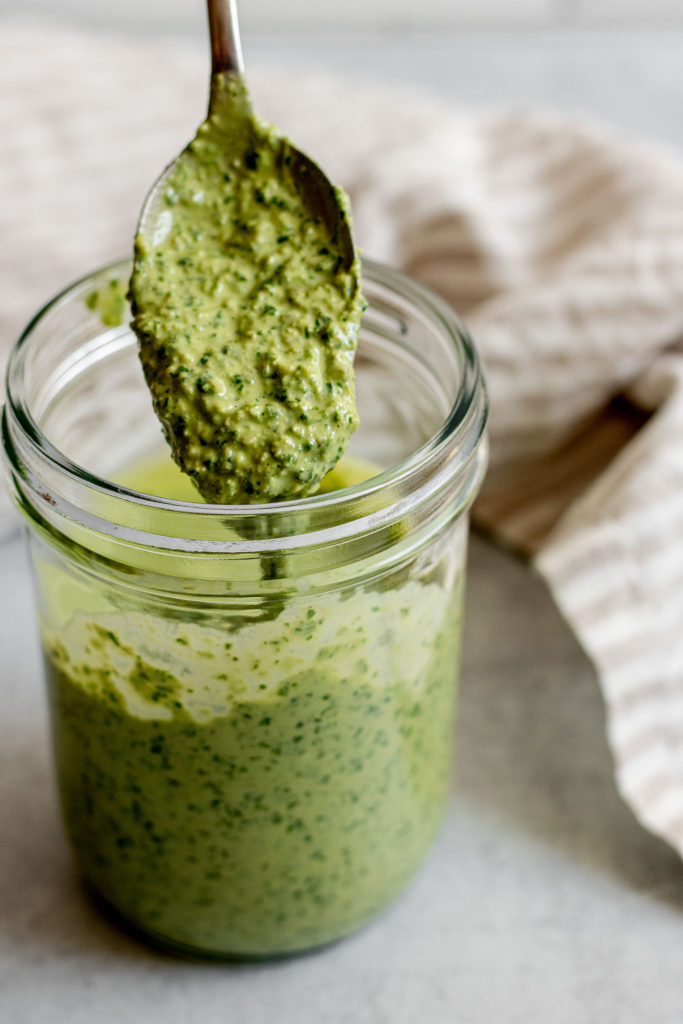 Meal Planning When You're Feeling Lazy
You're not always going to want to stick to plan. Knowing this can help you still plan for the best possible outcome. One thing one of my mentors taught me early on in my career is that we all tend to gravitate towards "go to" meals or items. So list at least 3 of your favorite go to meals and snacks that you never get tired of or that are just so automatic and easy to put together. When you feel stuck with planning, these meals can help fill a lot of voids.
Now It's Time To Start Planning
Like I've mentioned, meal planning looks completely different for everyone because we all have different life experiences, access to food, access to equipment, energy, and the list goes on and on.
However, knowing what you have access to and what you love can help make the planning process easier. So let's visualize this. Here's a print out you can use for getting started with planning your meals.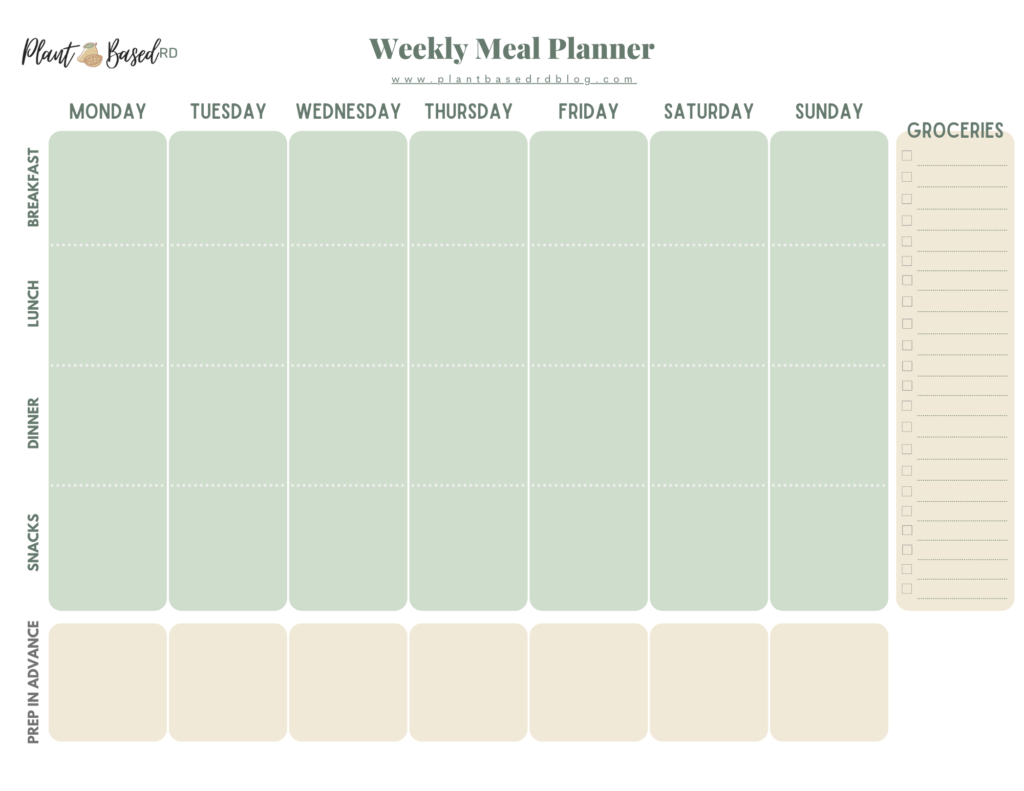 7 Day Weekly Meal Planner – Download PDF Here
Then, if you need more help with building the framework, you can download this guide that includes a full meal building planner with grocery lists for different meal ideas plus your own personal Go to Meal Planner.
Ultimate Meal Planning Guide with Shop By Meal Lists – Download PDF Here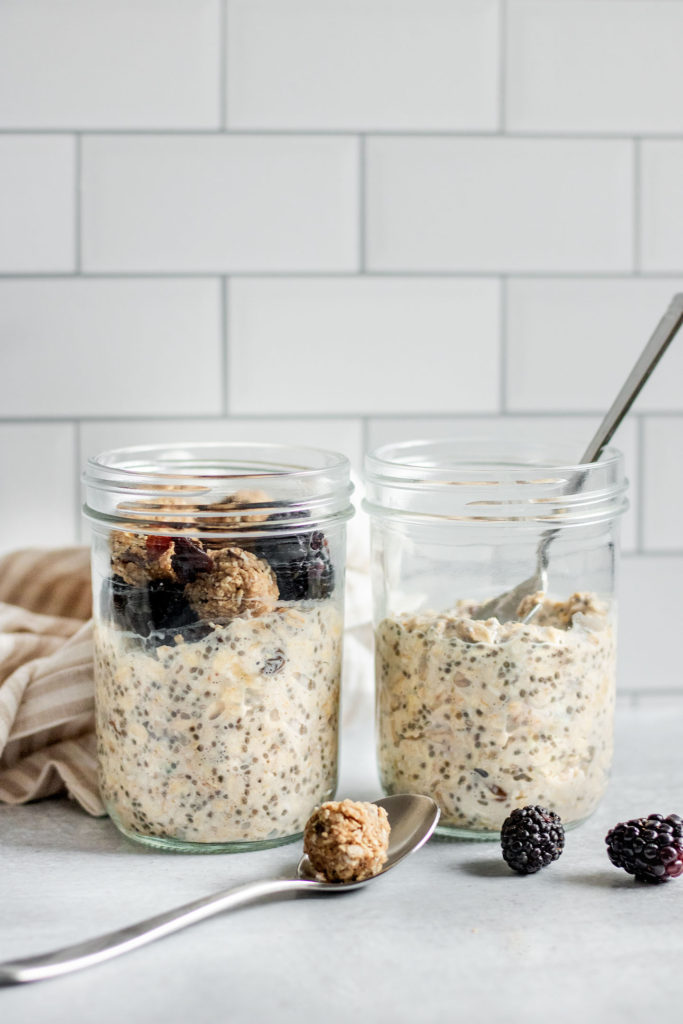 Print
Vegan Meal Planning for Beginners – Overnight Oatmeal Cookie Jar
Author:

Prep Time:

15 minutes

Soak Time:

6-8 hours

Total Time:

0 hours

Yield:

1

oatmeal jar

1

x

Category:

Breakfast

Method:

No Cook

Cuisine:

American

Diet:

Vegan
---
Description
This Overnight Oatmeal Cookie Jar is delicious and super easy to make for meal prep the week ahead. Loaded with cinnamon and raisins and topped with tasty oatmeal bites on top. 
---
1/2 cup

rolled oats

1 tbsp

chia seeds (can be subbed for ground flax)

1/2 tsp

cinnamon
Pinch of salt

1

–

2

tbsp raisins

1/2

banana, mashed

1 tbsp

cashew butter or nut/seed butter of preference

3/4 cup

unsweetened almond milk
Cookie Dough Bites (optional)
3 tbsp

 quick oats

1 tbsp

 maple syrup

1 tsp

 ground flaxseed

1 tbsp

natural nut butter

1 tbsp

raisins

1/2 tsp

 cinnamon 
---
Instructions
Combine the oats, chia seeds, cinnamon, salt and raisins and mix well.
To the jar, add in the banana, cashew butter and milk then stir again making sure all the dry and wet ingredients are fully combined.
Seal your jar and store it in fridge for at least 30 minutes or overnight to thicken/soften.
To make the cookie dough bites, combine the dough ingredients in a small bowl to form a dough. Take the dough in your hands and roll into small bite size pieces to use on top of your oats. 
---
Notes
These jars are best set up overnight. If you'd like to prep some for the whole week, I would suggest just adding the dry ingredients to jars and then adding the wet ingredients the night before you plan to enjoy. 
Keywords: vegan overnight oats, vegan meal planning, oatmeal cookie overnight oats
LOOKING FOR MORE TIPS?
» Head over to my last nutrition article and learn all about Iron for Vegans.
Share your favorite vegan finds by tagging me on Instagram with the hashtag #plantbasedrdeats
★ Catherine