Welcome the start of official start of summer with these delicious vegan Memorial Day recipes. This round up includes delicious recipes for burgers, sides, salads, and desserts using simple ingredients.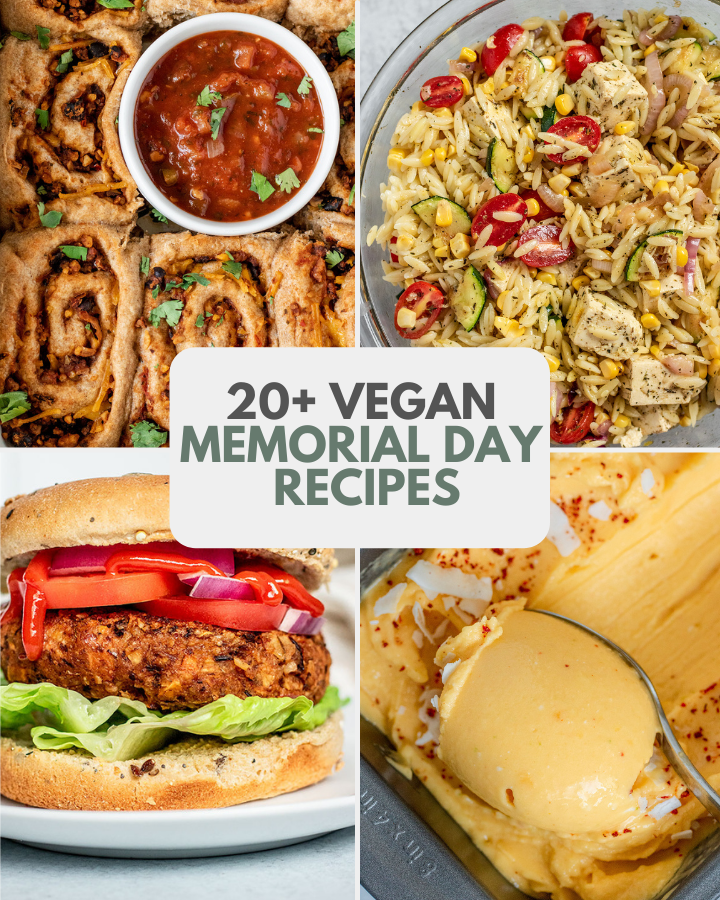 There is no better feeling then preparing and enjoying the official start to summer, Memorial Day! Especially this year, looking forward to all the yummy plant based options waiting to celebrate with. So if you are ready for warmer weather, more sunshine, and entertaining, then you are in the right place.
And yes, you can do all that big celebrating vegan-style. Make this holiday weekend, and all the days of summer, extra tasty with these easy summer-inspired grilling recipes, side dishes, and desserts.
Appetizers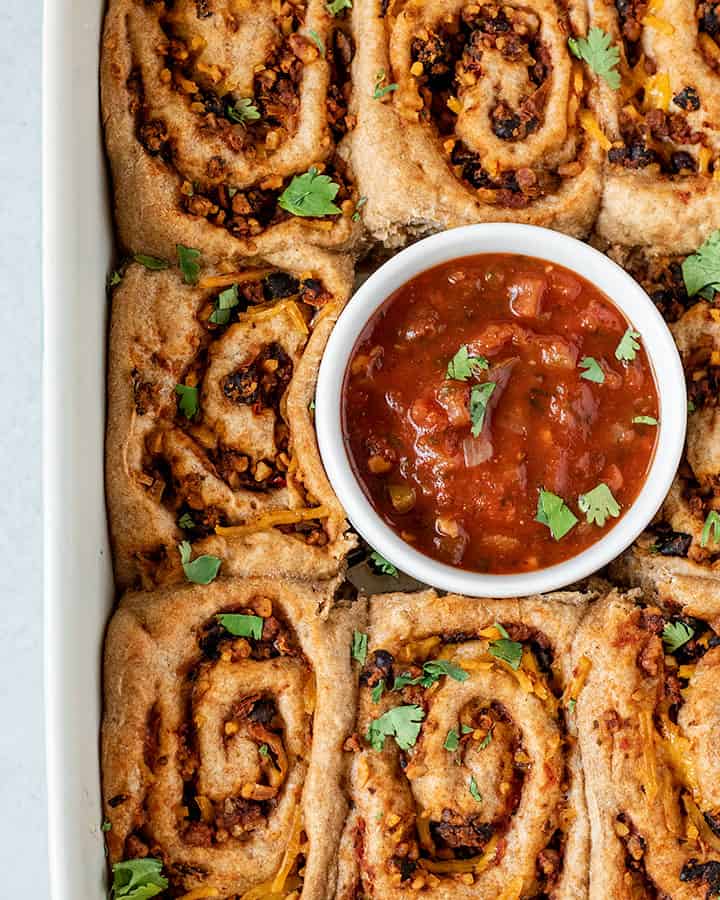 These vegan taco pinwheels are a combo of fluffy dough wrapped around taco meat and cheese! These appetizers are easy to make and perfect for summer entertaining.
Dough wrapped around delicious savory filling and perfect for on the go eating. Cheap and easy to customize to your preference.
These vegan pesto pinwheels are made with basil infused pesto and plant based protein from white beans.
These vegan "meatball" pizza pinwheels are all the things you love about pizza, rolled up into a delicious bun that is satisfying cheesy and loaded with flavor.
Entrees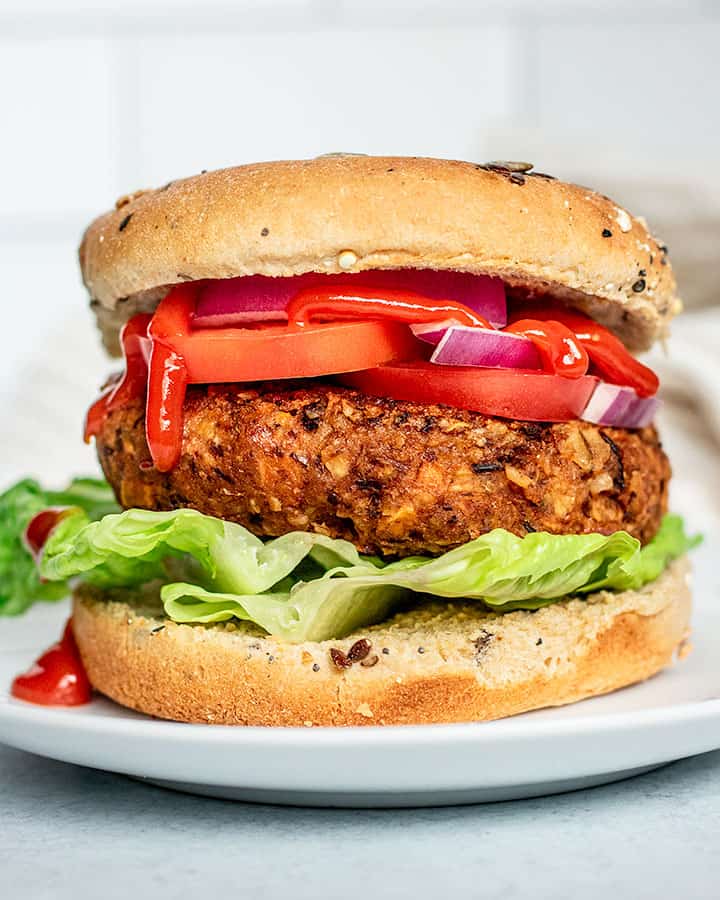 This chipotle lime black bean burger is the perfect texture, easy to make and loaded with sweet citrusy lime and smoky chipotle flavors.
This vegan walnut taco meat recipe is the perfect filling for tacos and salad bowls. Made with black beans, walnuts and chipotle peppers. Super flavorful, only 8 ingredients and naturally gluten-free!
This tahini ranch chickpea salad sandwich recipe is a twist on a vegan classic, but has more flavor.
This tahini pesto tofu salad uses an untraditional pesto sauce rich in basil and tahini. The perfect pairing for a lite summery tofu salad.
These baked garlic chili chickpea patties are all flavor and easy to make. Healthy, satisfying and loaded with plant based protein.
Sides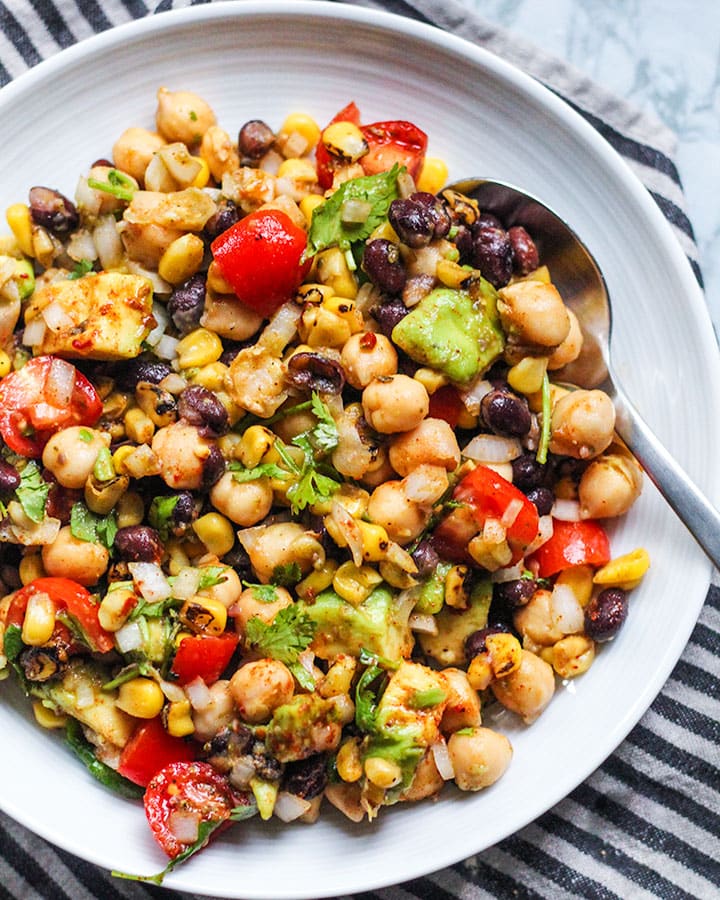 Just a few minutes and basic ingredients is all you need for this chili lime bean salad! Fresh flavors and perfect as a side or main!
For a refreshing taste of summer, this Summer Orzo Salad hits the spot. This pasta salad is loaded with fresh summer vegetables and marinated tofu. It's vegan, easy to make and modify!
This Marinated Lentil Chickpea Salad is bursting with garlicky lemon flavor, layered with texture and loaded in nutrition. Easy to make, vegan, and perfect to serve as a meal or side.
This Cilantro Lime Quinoa Salad is an easy quinoa recipe that comes together in less than 30 minutes. Flavored with a bright and herb infused zesty dressing. This healthy recipe is vegan and gluten-free!
Fresh, vibrant and easy to make, this lemon orzo chickpea salad is the perfect dish to start welcoming spring and summer. This salad is full of flavor from the zippy lemon garlic dressing and can be prepped in minutes.
This edamame crunch salad is loaded with fresh crunchy veggies, edamame and the most delicious sesame cashew lime dressing. They're vegan and gluten-free.
This Smoky Adobo Chickpea Salad is loaded with fresh veggies, adobo roasted chickpeas, fire roasted corn and the most delicious sauce! It's vegan and gluten-free, and perfect for a healthy lunch or dinner!
A beautiful salsa that isn't just all looks. It packs a lovely punch of heat, sweet and tang. Perfect for topping your bowls or enjoying with chips.
Desserts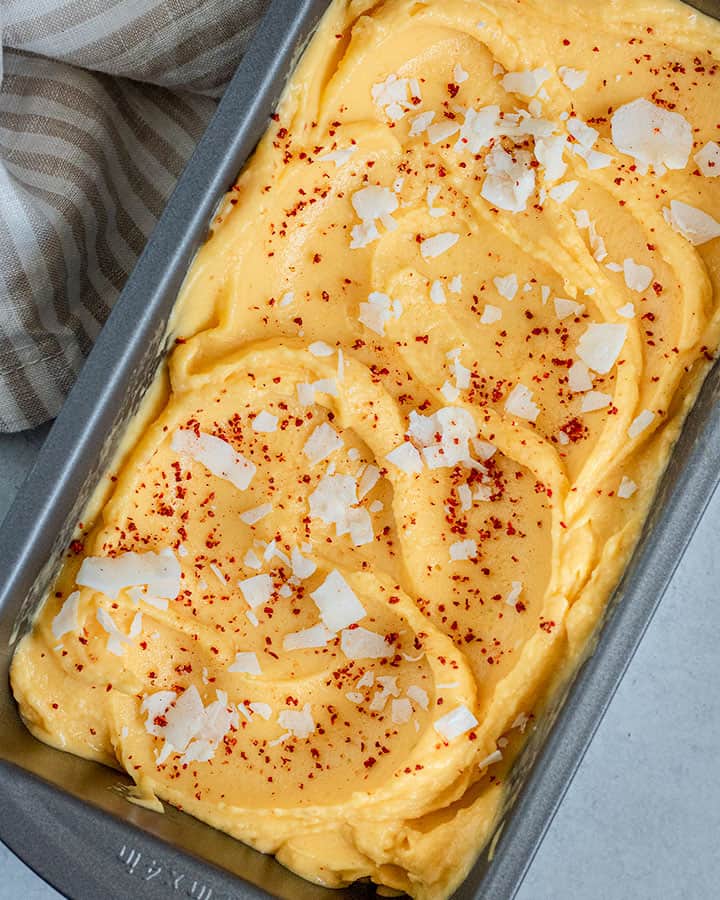 A vegan Chili Lime Mango Sorbet recipe that is creamy, tangy, sweet and spicy all at once. The perfect summertime recipe made with fresh lime, coconut, and chili spices.
These chickpea cookie dough bites are a fun sweet way to eat chickpeas in healthy dessert form. Coated in chocolate with a boost of protein. Vegan, gluten-free and comes together with simple ingredients.
These healthy strawberry crumble bars are the perfect dessert or snack made with simple wholesome ingredients. Vegan, easy to make gluten-free and refined sugar-free.
These vegan magic bars are a sweet and buttery treat loaded with chocolate chips and coconut. Simple to make and just 10 ingredients!
This Watermelon Smoothie recipe is refreshing and perfect for summer. A creamy blend of watermelon, strawberries, vegan yogurt and lime.
Did You Try Any of These Vegan Memorial Day Recipes?
Then let me know what you thought! Share your creations by tagging me on Instagram with the hashtag #plantbasedrdeats
★ Catherine